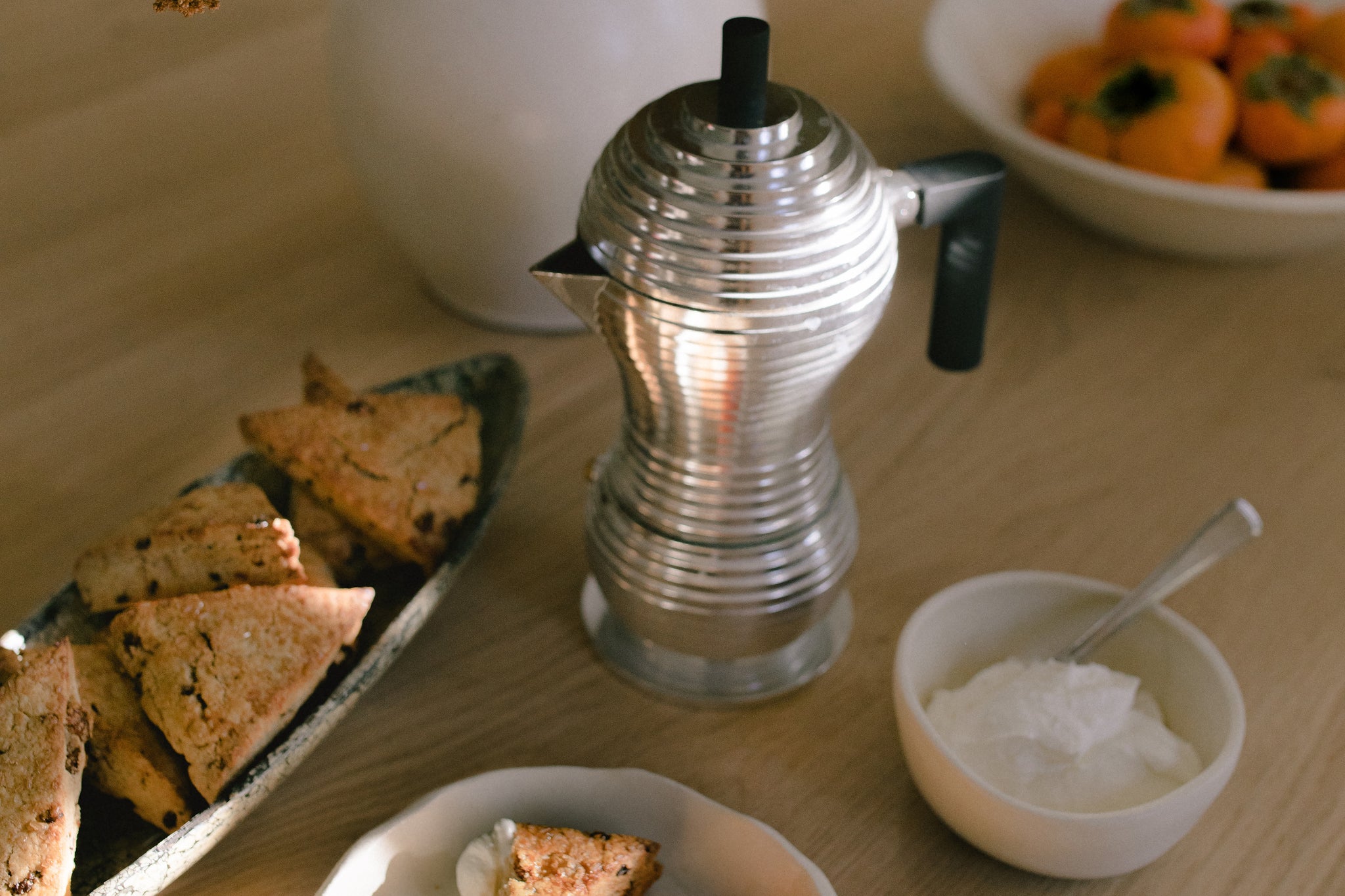 Gifts for the Coffee Lover
LA CASA
GIFTS FOR THE COFFEE OBSESSED
OR HOW TO START 2023 CAFFEINATED AND HAPPY
Like many people, my morning ritual revolves around coffee. I prefer to make it myself at home as I'm rarely fit to interact with any humans or social media before I'm adequately caffeinated. (Hmmmm, perhaps this is why I have never shared that ritual before.) Anyone who has met me will attest that I take this process very seriously. I have been known to get on a red-eye flight with a travel-sized bottle of homemade almond milk and an individual brew bag from my favorite roaster just as a guarantee I will wake up on the right side of my seat. My home routine is equally neurotic and, IMHO, yields one of the best cups of coffee you'll find anywhere.
I tried a bunch of different, relatively inexpensive grinders before finally breaking down splurging on this Breville. It's so versatile (you can grind for espresso, French press, Moka, percolator…) and also so reliable. I've had mine for 8 years. Which means that if you drink as much coffee as I do, it's already paid for itself.
You will find a Moka pot (often several Moka pots in different sizes) in every home in Italy. I've used mine almost exclusively over the past several years and love how it always delivers a single bold, piping hot cup of coffee. If I'm hosting a few friends for breakfast or brunch, I default to a French Press so I not only can serve more than a cup at a time, but also control the strength of the brew. There are a lot of cute models on the market these days, but I stick to the classic press from Bodum.
I absolutely love a milk frother — I think they are the best invention. Now I won't claim that you can make latte art, but you will be able to have that coffee shop quality micro-foam cappuccino at home. I'm an almond milk drinker (one who happens to think that nut milk foam just tastes weird), so use mine simply to warm the milk. And this one even keeps it warm for when I come back for a second cup.
The Beans: Bixby Coffee Nicaraguan Single Origin Roast
The eternal question for the coffee obsessed …. Is it the machine or the bean? I have sampled the wares of countless coffee purveyors over the years, but the one I keep coming back to is Bixby Coffee. This is not an endorsement – I'm a devoted customer, particularly of the bold Nicaraguan Roast. Bixby is a subscription service, which means I never wake up to that horrible realization that I don't have any coffee in the house. They roast the beans just a few days before shipping so they always arrive fresh and for optimal flavor. They even offer compostable pods if you happen to be a pod person. (No judgment.)