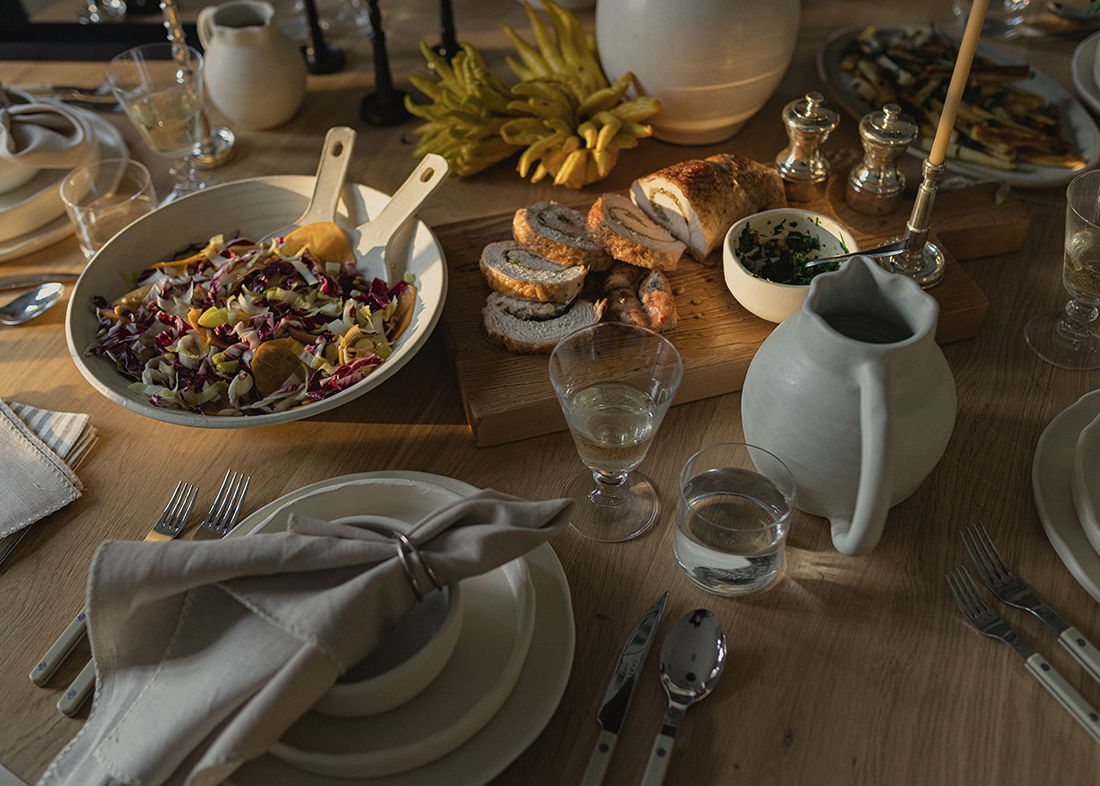 OM X Style Union Home
LA CASA
OM X Style Union Home
So I'm happy to announce the launch of my new tableware collection, OM X Style Union Home. This has been a dream project!
When I met Kym Gold, founder of Style Union Home, I knew I had to collaborate with her somehow. A badass if there ever were one, Kym has built a slew of impressive LA companies and brands. (Remember True Religion jeans? That was Kym.) It felt like kismet when I learned about her latest venture, a line of handmade ceramics crafted in her DTLA studio.
What immediately connected us was our love of bringing friends and family together for a meal. The nostaligia of a nonna's salad bowl; the recipe that goes with it, and the memories from those meals together.
Each piece in this collection is designed to elevate the everyday. They are practical, and useful for everything from cooking prep to a dinner party – as a set they are stunning, and a single piece does double duty as decor.
We hope you cherish these pieces, use them everyday, find a reason to invite people over, cook any of the lazy-fancy recipes posted on this site and create some memories!
This is a limited run so you won't see these pieces again.