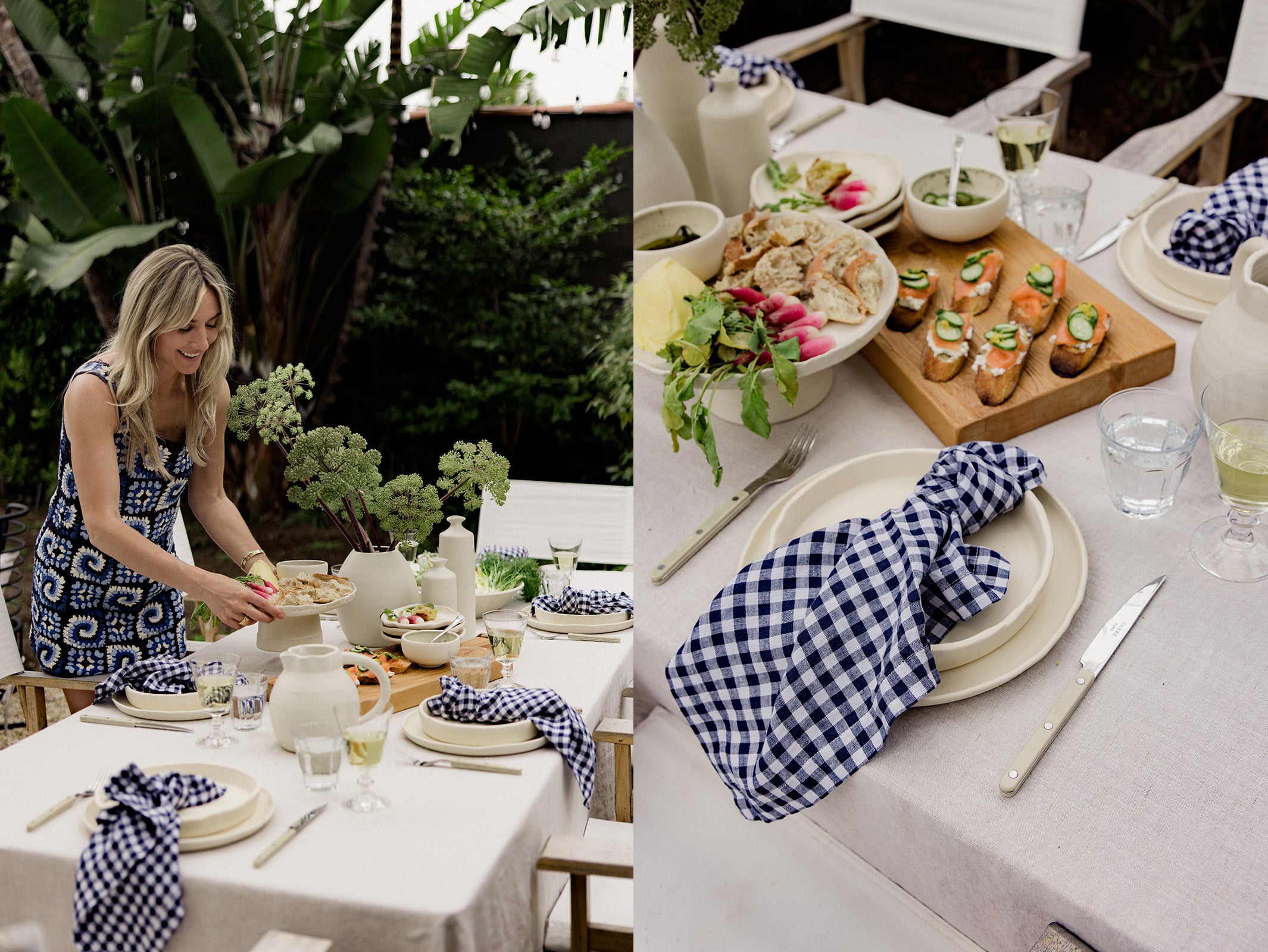 Summer Forecast
LA CASA
Summer Forecast
Long Alfresco Lunches and Suppers Under Starry Skies
Summer has officially arrived, and although you'll find us gathering our nearest and dearest around the table every season – at this time of year, nearly all our meals are hosted outside. 
There's something extra inviting about alfresco dining. It feels like you're on a European vacation, even if you're entertaining from your own zip code. In fact, this line was partly inspired by my own supper clubs that began in my tiny West Adams backyard, and partly by the hosting essentials my mother had in her kitchen growing up. 
Handmade by LA potters, this collection is practical (read: dishwasher and food safe) and elegant (read: lipped pasta plates and salad bowls that double as decor). Invest in a set and you have everything you need to host your own iconic supper club, Sunday brunch, or afternoon aperitivo. Style with our collection of locally made linens from dead-stock fabrics in three summery prints: Stripes, Gingham, and Pinstripe.