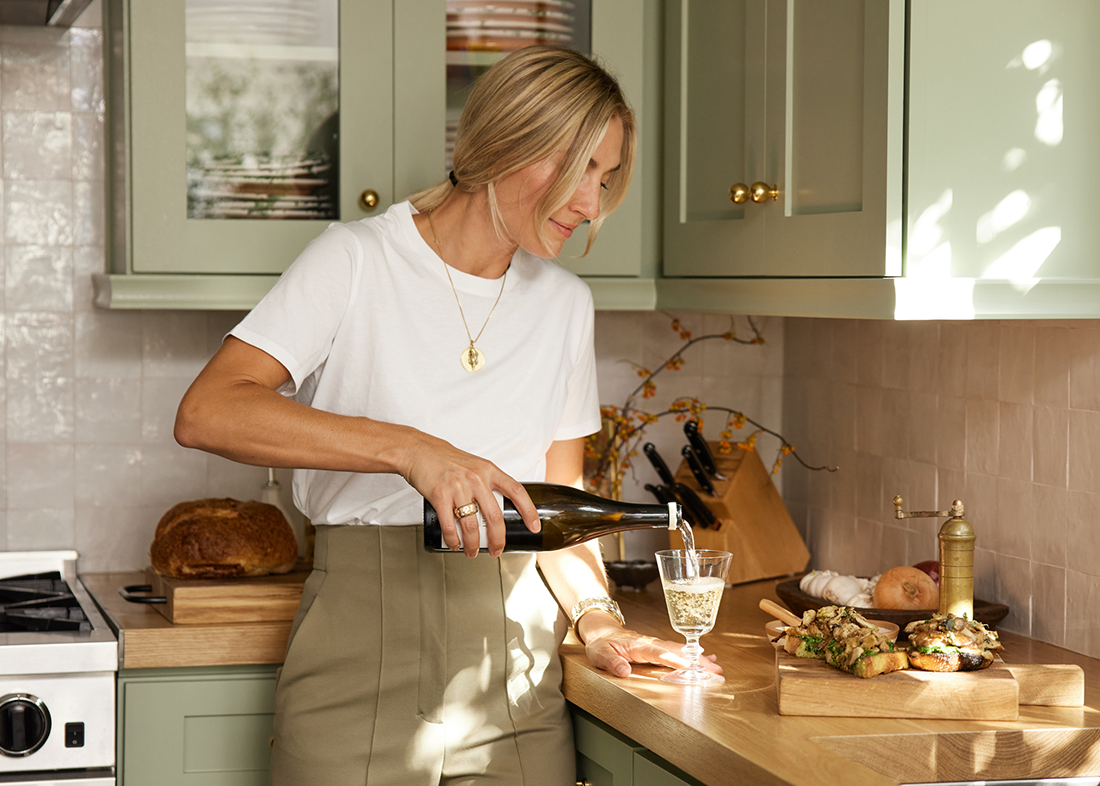 5 Chic Looks for the Chef
LA VITA
5 CHIC LOOKS FOR THE CHEF

Let's face it. The look you want to wear to a party, generally speaking, is NOT the same one that you've been wearing to cook for the party. But sometimes you don't have a choice (let alone two minutes to change). When I'm producing an event for clients like Dom Perignon, Mytheresa, or GOOP, I need to not only look the part of the chef, I need to be able to move stacks of boxes and heaps of branches, set up chairs, fold napkins, and still (yes!) be party ready when it's time to sit down at the table. It's a very tall order, sartorially speaking, whether you're working an event, or just hosting at home. Here are some of my do's and don'ts.
1. Prints cover a multitude of spills. It may seem obvious, but light colors are just begging to be splattered with sauce or have a drink spilled on them.
2. Bell sleeves are a potential fire hazard. Trust me. I once wore a voluminous dress while cooking paella over an open flame. Loose clothes are more comfortable for cooking certainly, but watch out for tassels, sashes, and other decorative elements that have a mind of their own.
3. Flats are your friends. High heels not so much. But as a compromise, I love these block heels from J. Crew.
4. Blazers are the dressing on the salad, the icing on the cake (insert your favorite culinary cliche here!) Toss a great jacket over whatever kitchen look you have going on, swipe on some lipstick, and you're ready to join the party.
5. Midi dresses and skirts of all cuts have always been the easiest to cook and host in. Paired with a great pair of flats or block heels, I feel chic and comfortable no matter the task.