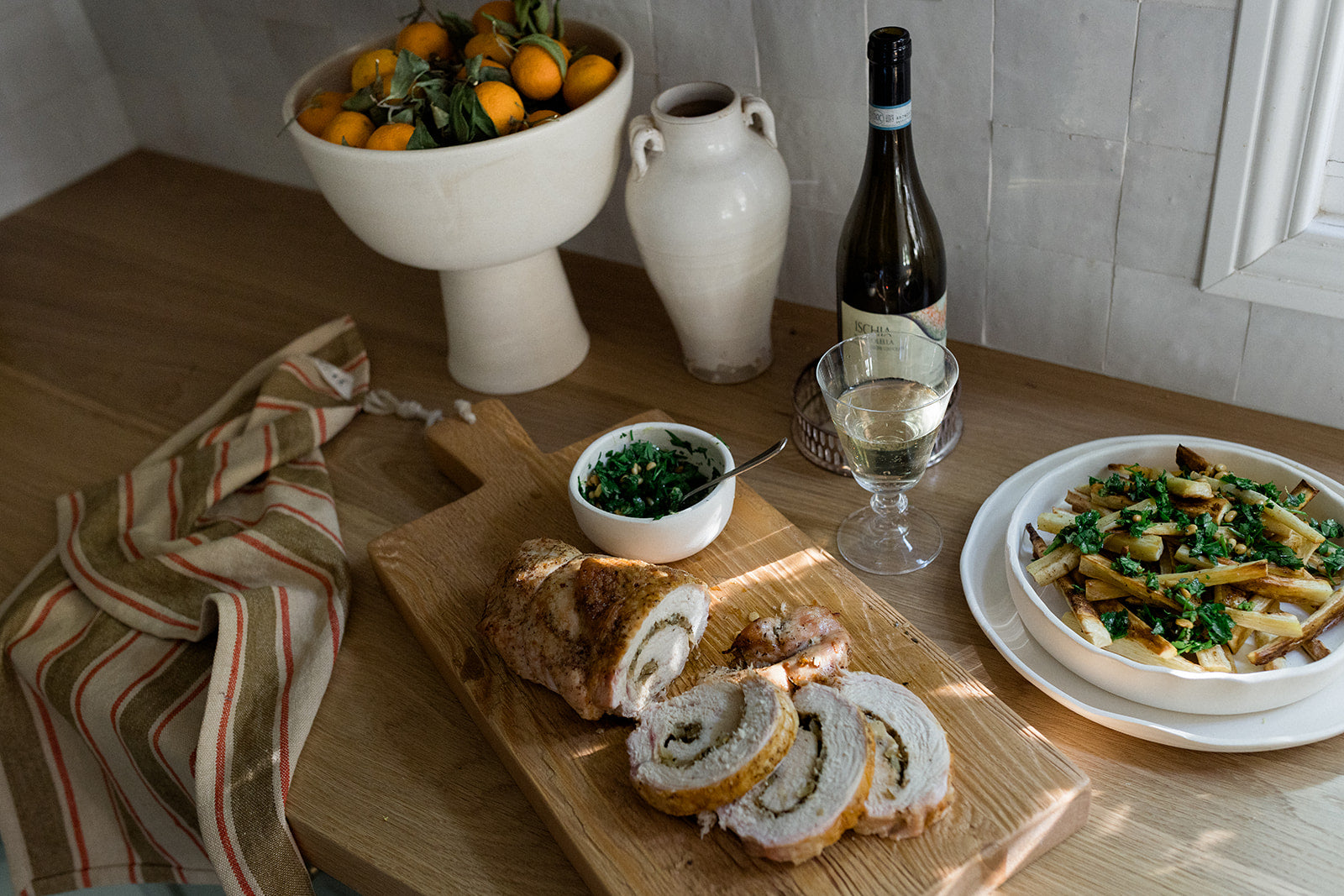 Falls Fab Five
LA VITA
Fall's Fab Five
The ingredients I look forward to every fall — and what to cook with them.
We make a big deal out of summer produce — and with good reason. The best (read: easiest and most delicious) dishes lean on excellent ingredients, simply prepared. But fall and winter offer their own particular bounty. When the colder months come around, I begin to cook much richer foods: slow-roasted meats, roasted vegetables with lots of warming spices, hearty pasta dishes and soups. Even desserts become all the more decadent. Here are some of my favorite fall ingredients, and how to make the most of them.
1. Chicories: I love the bitter bite that various chicories add to salads and sauteed vegetable dishes. If you can get to your local farmers market, you'll find tastier and unique varieties like Bel Fiore Radicchio, delicate Pink Radicchio or Treviso — all incredibly beautiful and more subtle and not as tough as the radicchio you tend to find at your average grocery store. The bitterness of chicory is the perfect foil for creamy sauces, cheeses and seasonal fruits like pear, persimmon and apples.
2. Root Vegetables & Squash: I use parsnips, carrots, beets and squash for all sorts of comforting soups, easy sheet-pan vegetable recipes, and as a delicious solution for vegetarian and vegan guests.
3. Potatoes & Beans: The king ingredient for comforting fall and winter recipes, one boiled potato will turn a vegetable soup into a silky-smooth bowl of total deliciousness. Or enjoy them baked, roasted, mashed, or smashed. Beans, when cooked right, will soak up tons of flavor and are a hearty addition to soups, tartines or as a main course side.
4. Celery & Fennel: when in season, celery and fennel have crisp, clean flavor (off season they both can be pretty bland). I add celery to salads and on grazing boards. I love fennel in a salad, and it's delicious cooked with fish, or simply roasted with root vegetables.
5. Persimmons: have the most unique flavor of warm baking spices. The two varieties Hichiya which can be eaten only when very soft, and Fuyu only eaten when very firm are perfect for baking and seasonal salads.